Best Bluetooth Aduio Receiver Adapter for cars & Mobiles in 2019 in India
Irusu Bluetooth Receiver have all new features like CSR Chipset and low loss transmission capabilites. We will discuss about the features in detail ,first let us know what is a bluetooth receiver and what it is used for.
What is a Bluetooth Recevier Audio Adapter ?
A bluetooth audio Receiver is a device which acts a bride between your cell/mobile phones and aduio systems. Now you can convert your wired devices into wireless devices like wired earphones can be used with a mobile phone without connecting it to your mobile. Only thing you required to do is use the bluetooth recevier. We will explain the steps how to connect this bluetooth reciever in detail at the end of the post.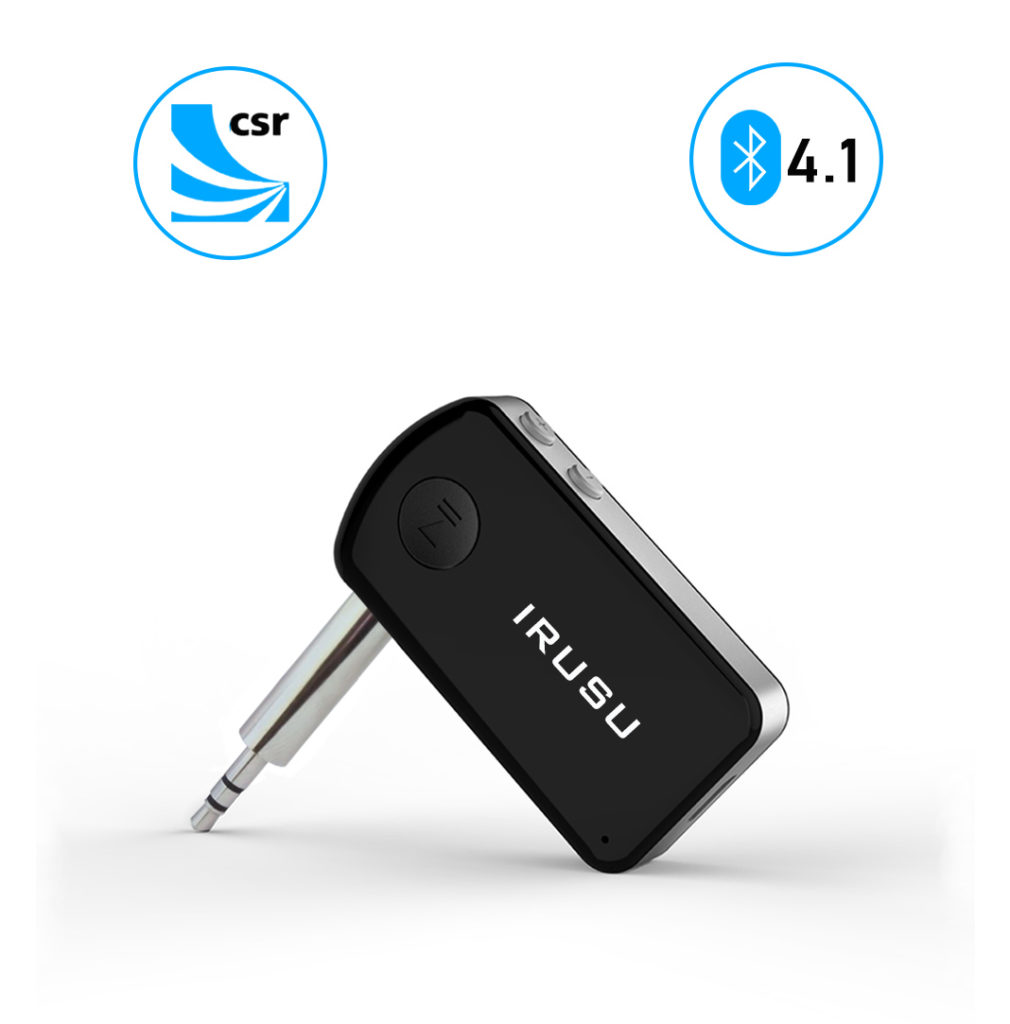 Features of Irusu Bluetooth Receiver ?
Loss-Less transmission: Irusu Bluetooth adapter has a CSR8635 Chipset which provides a Lossless transmission. Now enjoy the High-quality sound without any disturbance. You can use up to 30 feet range with higher quality stereo audio sound without any audio flaws like an audio delay with CVC6.0 noise canceling.

2.Handsfree Controlling: There is no need of connecting your mobile to any audio system with the wire, previously you need to change the songs by going near the audio system but now this device has reduced your efforts. Just Connect this device to the audio system and control it from where ever you want within 30 feet distance.
3.Long battery life:- With 170mAh built-in polymer battery, it works up to 12 hours. Full charge within 1.5 hours and Extra long standby time up to 120 Hours.
4. Multipoint Connection: connect two mobile phones simultaneously, can play music from either of the two devices that are actively connected. Enjoy an easy and quick switch between two devices actively connected to the Bluetooth adapter.
5.Auto Reconnect: It will automatically reconnect the last paired mobile phone. It will disconnect if the distance is over 10 meters away from your cell phone, and will automatically reconnect if the distance is within 10 meters.
We are confident that it is the best Bluetooth audio receiver in 2019 in India at a very affordable price and it has a 6 months warranty.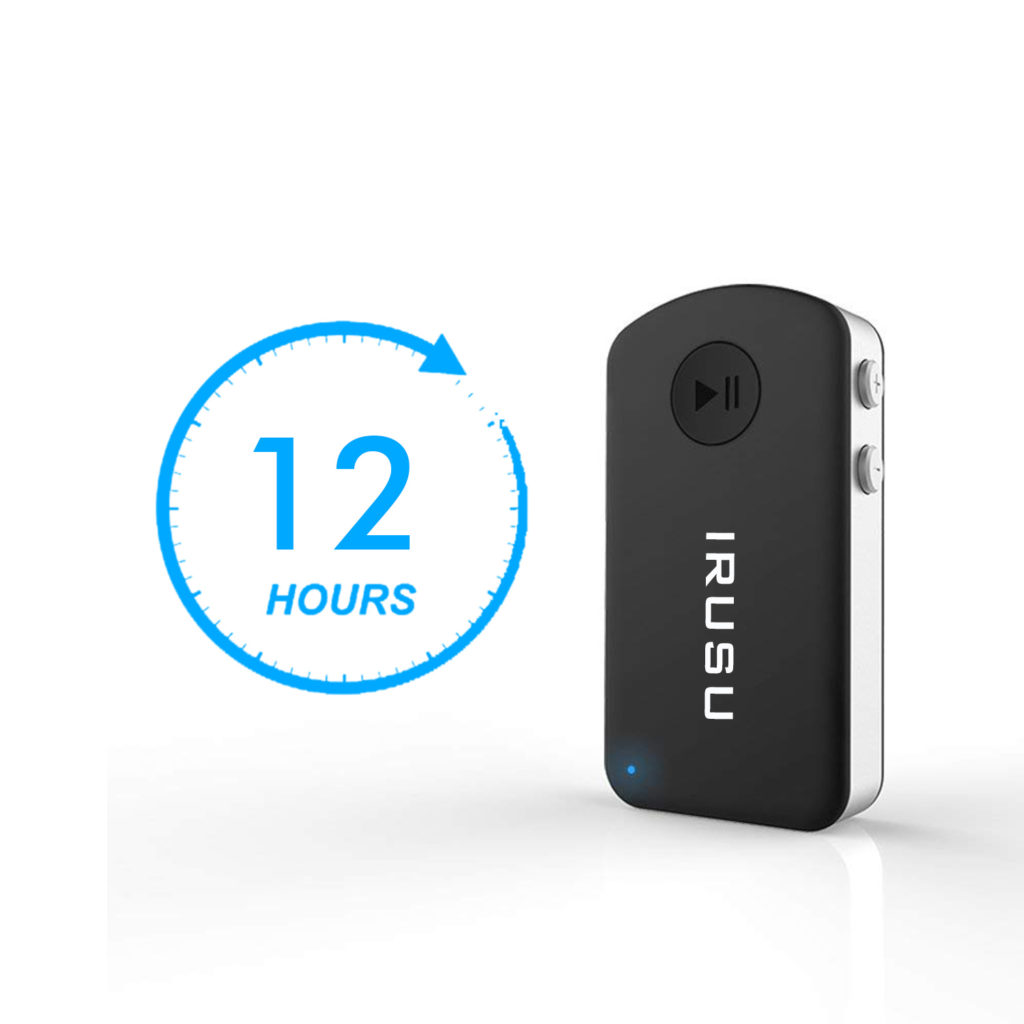 Steps to connect Irusu Bluetooth Audio Receiver to Cars, Earphones/headphones & Audio System:-
Cars : –
1.Turn on the Bluetooth Adapter
2.Plug the Bluetooth audio device in the car slot.
3.Now connect the Bluetooth audio device with your mobile phone.
4.Once both the device gets connected you can play your favorite songs and you can use it for handsfree calling.
Earphones:-
1. Turn on the Bluetooth Adapter
2. Insert the Earphones or headphones jack in Bluetooth device.
3. Now connect the Bluetooth audio adapter to your mobile and enjoy the music.
Audio System:-
1. Turn on the Bluetooth Adapter
2. Insert the audio system wire with Bluetooth device.
3. Now connect the Bluetooth audio adapter to your mobile and enjoy the music.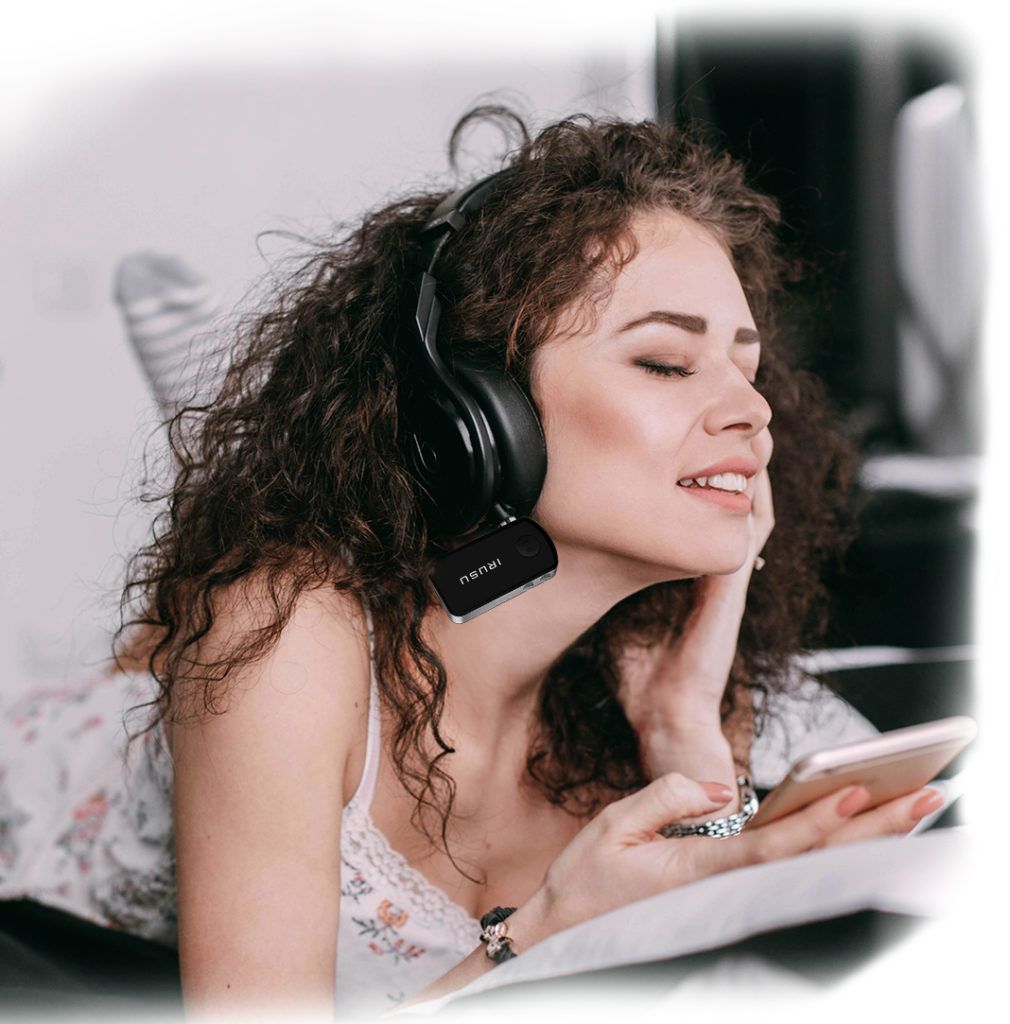 Packaging Contains :–
1.Bluetooth Device
2.Aux Cable
3.Charging Cable
4.3.5 MM Jack
5.Manual
6.Warranty Card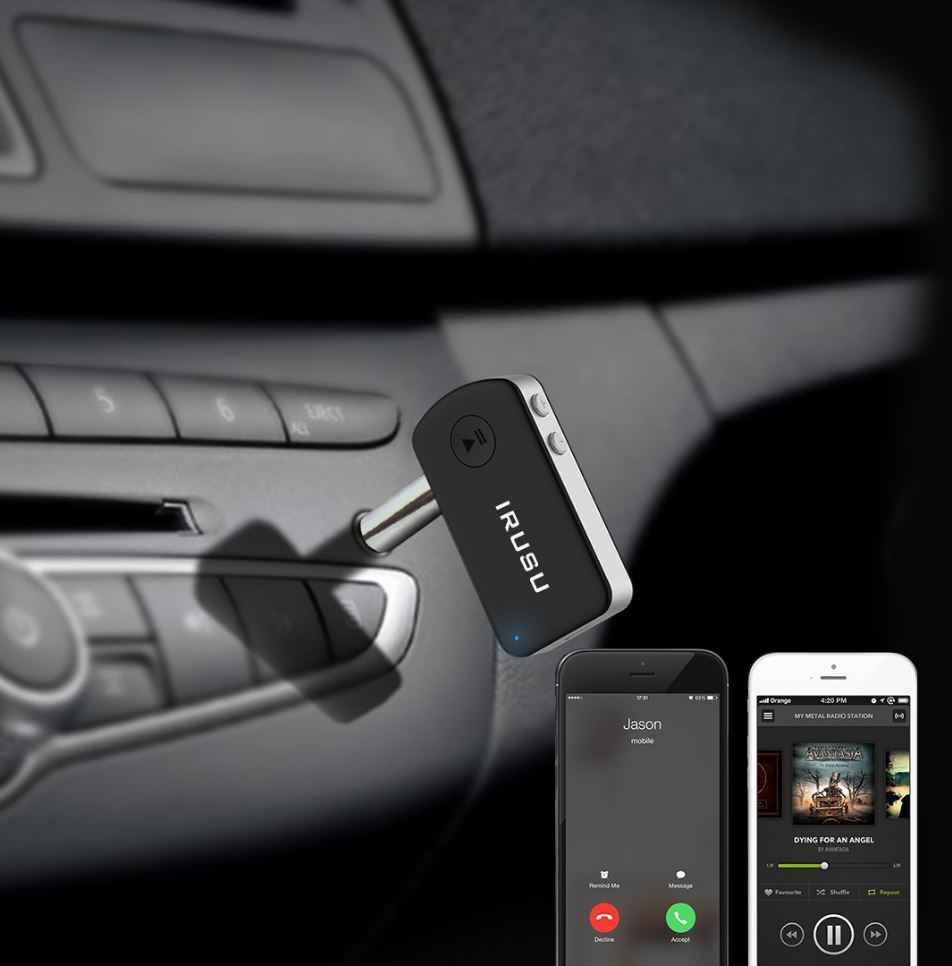 Get 15% off on Irusu Bluetooth Receiver only on Irusu Official Website