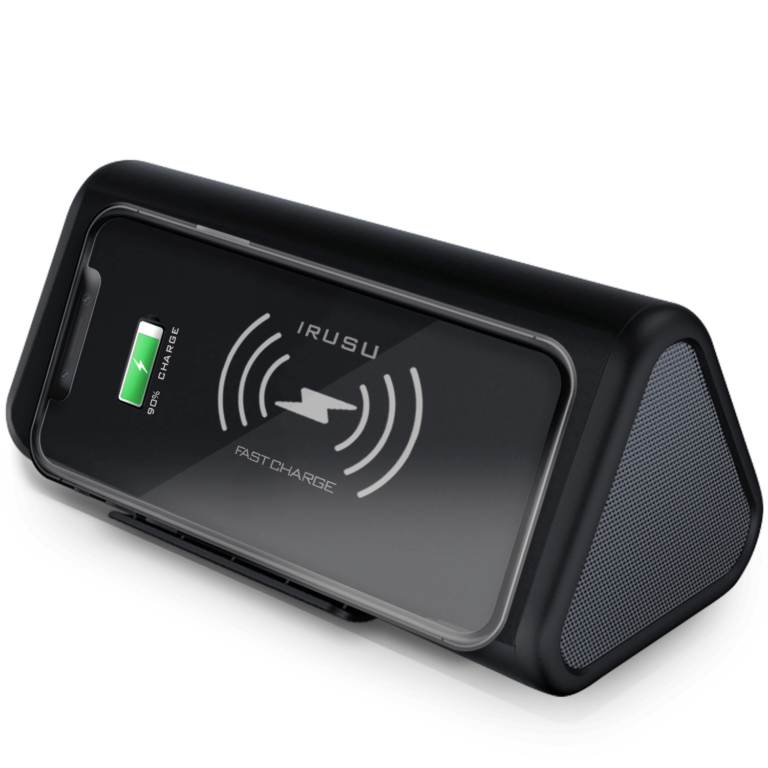 Irusu Fusion Bluetooth Speaker with Wireless Charger
Buy With Confidence  –
Delivery within 4 to 7 working days.

Easy return within 7 days.

3 months warranty.
Free Shipping Above 500 Rs.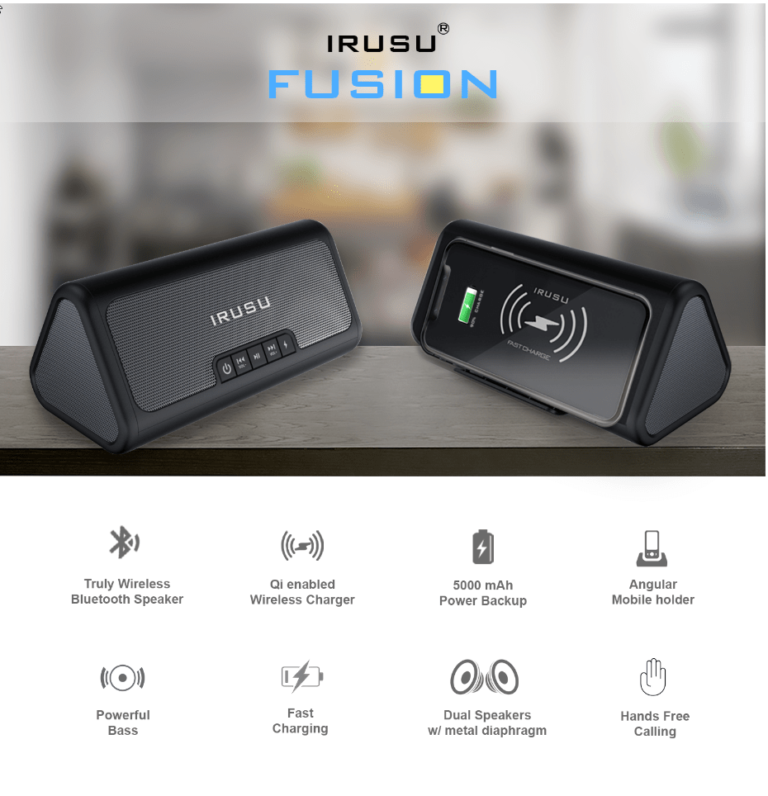 BLUETOOTH SPEAKER WITH WIRELESS CHARGING
The All new Bluetooth Speaker designed around your phone. Not only is it a portable speaker with up to 20 hours battery life, it also has a built in QI wireless charger to keep your phone powered.Irusu Fusion works as a handy stand and charging dock ideal for watching movies, following recipes, making video calls and much more.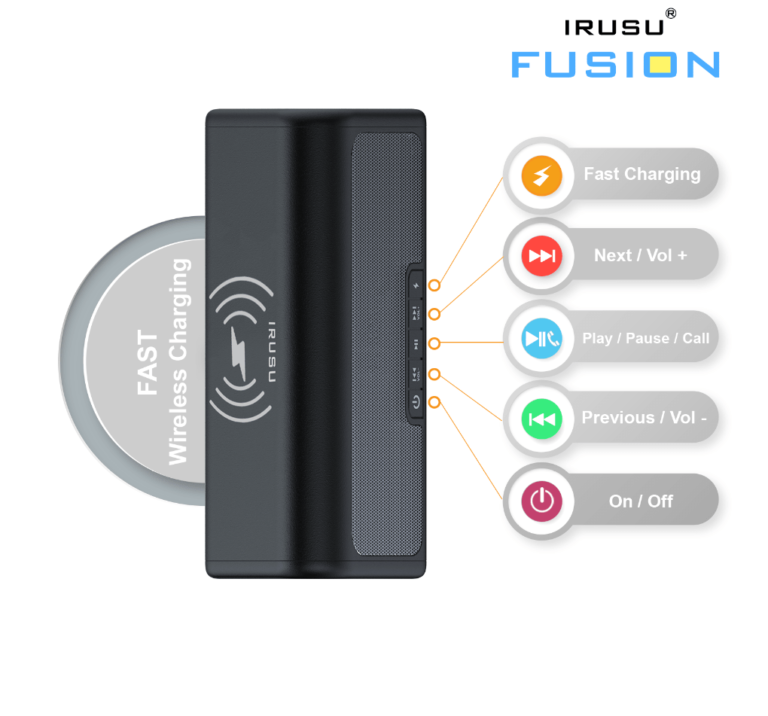 Not only does the class leading 5,000mAh lithium battery inside the Irusu Fusion mean you can play music for up to 20 hours from a single charge, it can also be used as a Power backup for portable wireless charging of your phone wherever you go. When it comes to recharging, simply plug in the included Micro USB cable to any USB port               
Watch Movie, Listen Songs and Make Video Calls All While Charging you mobile with no Cables and Hands Free.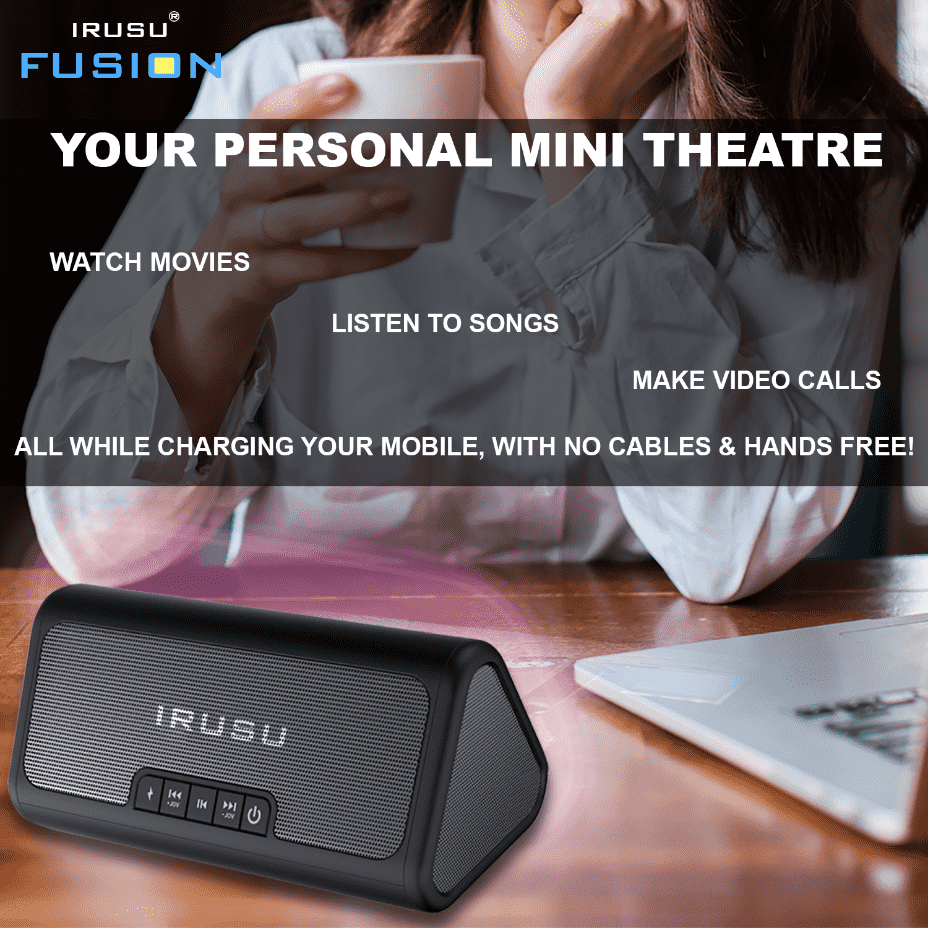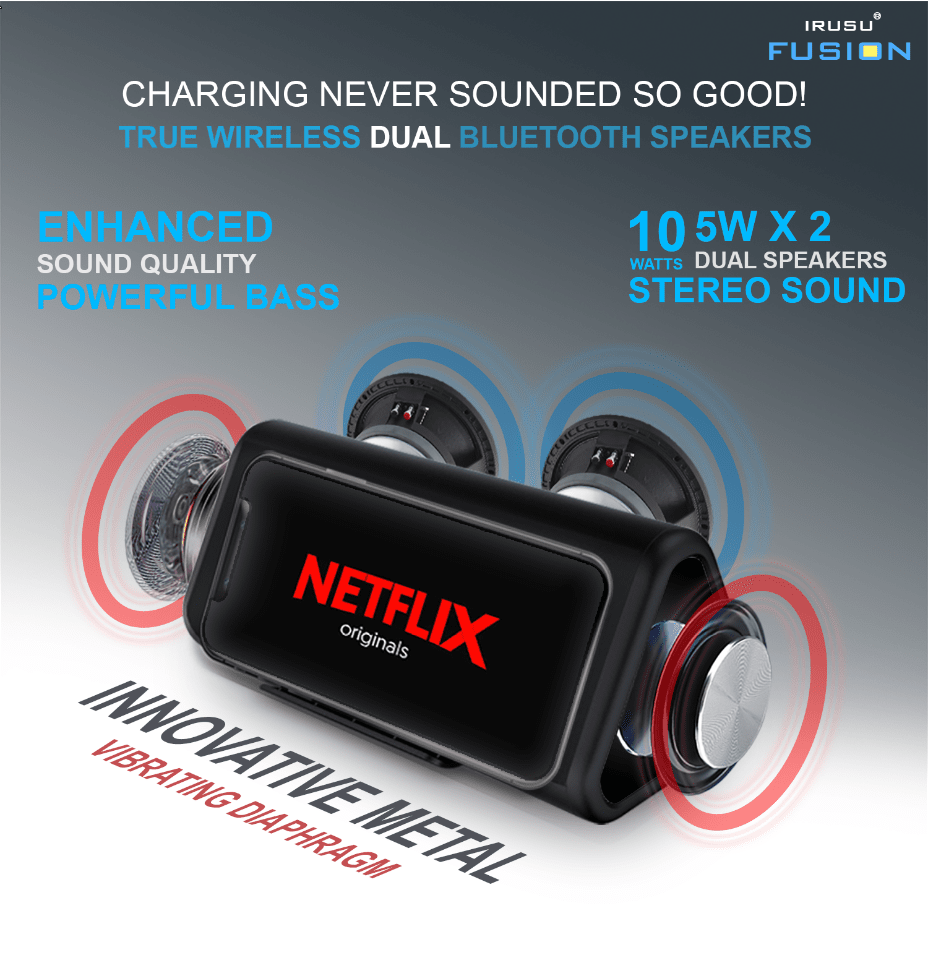 ENHANCED SOUND PERFORMANCE
Featuring 2 x 5W stereo speakers for enhanced sound performance and high quality audio playback, you can easily stream via Bluetooth from your Smartphone or Tablet all your latest tunes with exceptional clarity and room filling sound from a compact unit. Take your music anywhere and enjoy your sounds as your phone charges.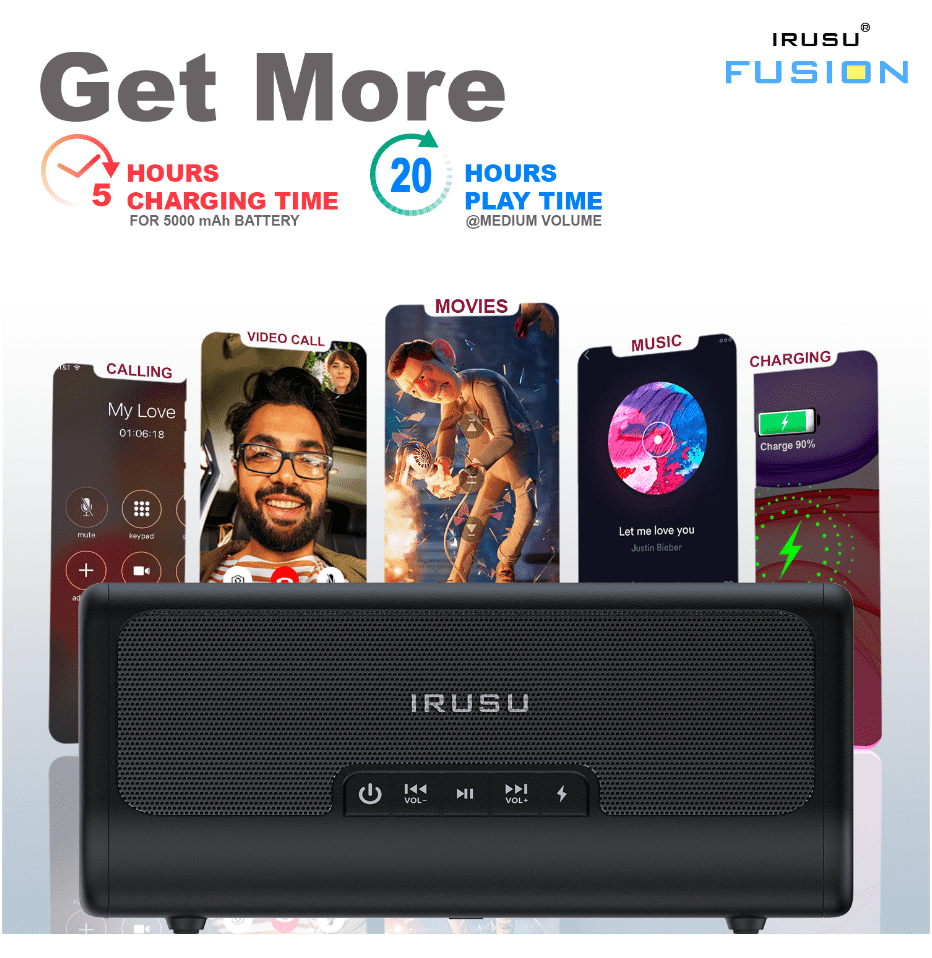 Design meets performance – Curved ergonomic design with stylish front bezel, super face foam protector, Human design Headstrap, the ideal heat dissipating design Ventilation, Side Slots are convenient for inserting earphone and charging.
Product Name
Irusu Fusion Bluetooth Speaker With Wireless Charger
Compatibility
With Both iOS & Android Devices
Features
5000 Mah Battery
Mobile Stand
Wireless Charger 
2X5W Bluetooth Speakers
Built in Microphone