Incorporated in 2014, Irusu Technologies pioneers in VR and AR technologies and is one of the first movers in this space.Being the first VR company in india ,hyderabad. Irusu strongly believes in Research and Development, with constant innovation in the fields of Virtual Reality and Augmented Reality.
Irusu is one of the first companies to start manufacturing VR headsets and VR content development in Hyderabad in India. Now we are the fastest growing company in Virtual Reality sector.
We are the leading company in providing the best VR headsets along with certified Google cardboard version. We provide Complete VR and AR Solutions.
We also provide corporate bulk orders and help schools; universities help set up virtual reality labs, VR/AR/XR lab setup and courses, and AR/VR app development with cutting-edge technology.
Think of AR and VR – Think Irusu.
Irusu is into online sales and wholesale distribution of VR Headsets and its services.
Irusu is also into development of advanced VR and AR gadgets, adapting to new VR and AR technology.
Irusu strives to educate masses on Virtual Reality and spread awareness.
Virtual Reality and Augmented Reality Projects
IRUSU VR Headsets collection:
IRUSU has a wide variety of VR Headsets for all different price ranges .our flagship products IRUSU Monster VR and IRUSU play VR plus are two of the most advanced VR HEADSETS available in todays market. Made specifically to suit the needs of modern VR headset standards. IRUSU has delivered it on all levels. Our product mini VR and cardboard box viewer are made for people who want to try out VR technology for a low price.
Irusu
ACHIEVEMENTS SO FAR INCLUDE:
First Best VR company in India to launch its own google cardboard VR headset.
First VR Company in India to be used in real estate by commonfloor.com( Retina )
First Sports related VR App developed in India for Star Sports Pro Kabaddi.
A leader in providing customized branded Google cardboards in India working with top Brands.
Pioneer in providing latest VR headsets with the newest technology, ever evolving in the fields of VR.
India's one of the first comprehensive VR Apps library "Irusu VR Zone " released on Google Play store that has all the latest and hottest VR Apps, carefully categorized for different VR users from it's in-house VR experts.
Our Happy Corporate Clients
We are now ISO 9001:2015 certified company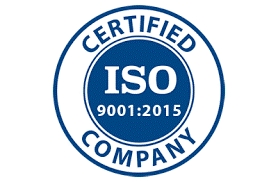 SRM Institute of Science & Technology :- I am very happy with XR lab Setup and your service. You have been prompt, and reliable. The XR lab setup is very affordable, I recommend Irusu XR lab setup to everyone who is looking for a lab setup.
Senthil Kumar L
Purchase department
VR Siddhartha Engineering College :- Excellent service by Irusu team. They have set up the lab within the timelines they have given. They have trained our faculty and students on how to use the XR devices and explained the use cases of it. This XR lab setup is one of our visions which was completed with the help of Irusu Team.
Dr. Praveen Kumar. K
Sr. Asst. Professor
Presidency university Bangalore :- Very happy with the Irusu team. The after-sale service is amazing, their response time is very quick and they will guide us with all the proper information which is required to maintain the lab.
Francis Xavier
General Manager - Associate Management
Kerala University of Digital Sciences, Innovation, and Technology :- Top-class service by team Irusu. They have well executed all the requirements we have. We are happy to associate with them.
RAMYA P
Assistant Purchase Officer