One of the best ways to gain VR experience at an affordable price is to have a mobile and VR headset. You don't need to spend thousands of rupees on high-end virtual reality headsets to experience Virtual Reality. In this article, you will find the list of best VR Apps for Android and iPhone mobile for free. The majority of the apps can be used without a controller, but to have a better immersive VR experience we recommend using the controller.
Here is the summary 
So, if you want to experience immersive VR from a trusted source for your mobile, get ready with your VR headset and start playing!
Top 8 VR Apps for Android & Iphone in 2023
Irusu VR Cinema Player is the ultimate VR movie player for virtual reality videos that gives you full control and an Imax Screen experience. The VR Player includes a 360 VR video player ( or 360 Movie VR player ), apart from a regular 2D VR player, with different screen options. Watch your Favourite shows, videos, movies on a VR cinema player. Get the most immersive virtual reality experience with our Irusu VR Player for VR headset with Spatial Surround sound that gives you a 3D Dolby-like surround sound system.
The Best VR video player app that is compatible with cardboard with the latest Google VR SDK ( GVR ), that gives an improved VR movie experience without any lag on smartphones.

Dive into the most beautiful virtual reality world you have ever experienced. Walk The Plank VR is this VR game that You can easily get the fear of walking on a narrow plank hundreds of feet above the ground.
Use your own body to move around in the 3D world, bounce your head up and down, and your avatar will move forward. Experience the scary feeling of heights in 3 different locations.
A short but intense experience, stand in the middle of your room and feel the vibration as you standing in the virtual lift.

Dino VR Shooter: dinosaurs VR games is the best VR shooting Game in Android & Ios.This is the best among VR action games. You will get to experience the thrill of shooting at dinosaurs! While immersed in virtual reality, doing this takes the fun of gunning down giant creatures to the next level! You begin with a few casual hunts to go after harmless herbivores. Then, discover five different areas of a mysterious island full of Dinosaurs and other prehistoric creatures.
Get five different guns that will help to save your life.
Technical Requirement:-
FULL 60 fps immersive performance (50 fps on Galaxy S2 i9100 – 60 fps on Galaxy S3 and up)
Requires Gyroscope.
1)Compatible with Cardboard and any other VR headset with built-in control.
2)Also compatible with Bluetooth gamepads, keypads, and VR remotes
Get all trending VR Apps in One Place
Irusu VR APPS Zone is a Best virtual reality Apps repository, that is carefully handpicked from VR experts for VR headsets.More information available on www.irusu.co.in
If you are looking to have an ultimate roller-coaster VR experience, this app is for you. In this app, you can create your roller-coaster tracks and start riding. You can also watch your personal ride in VR.Even if you don't have a mobile with a gyroscope sensor, you can tilt your head left or right to rotate the view. The app has thrilling and interactive levels of rides in a fantasy world that will make your jaw drop!
Human Anatomy app is 3D anatomy reference app for healthcare professionals, students, and professors. which allows you to rotate 360° , Zoom and move camera around a highly realistic 3D model. The app includes comprehensive male and female 3D anatomy models,
Human Anatomy gives users an in depth look at the human body allowing them to select , x-ray view, hide and show individual Human anatomical system or Organs as well as , draw or white on screen and share screenshots, Audio pronunciation for all anatomical terms and more. 

Sites in VR is one of the best VR apps for Android in the travel genre. It includes many virtual tours of landmarks from all over the world, including some historical monuments, museums, and other places of potential interest.The tour includes full 360-degree imagery, you can go up the Eiffel tower, go inside the Egyptian pyramids and even you can visit mars. You will feel as if you are present there. Also, if your mobile doesn't support the gyroscope sensor, still you can use this VR app.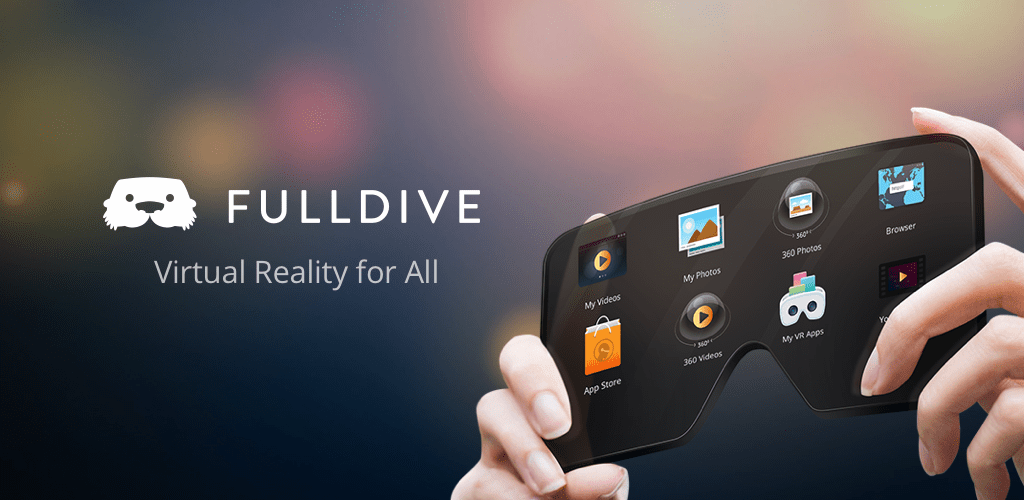 Fulldive VR is a user-generated VR content, navigation and social platform where you can follow what people watch, comment, react and share your favourite videos. And also you can earn money, bitcoin, ethereum and other cryptocurrencies just by browsing VR. The app's interface feels like a virtual environment where you can see your friends list, adjust the settings, browse menus etc.; The apps contain all sorts of content like trending, cute, scary which isn't always the easiest way to find. If you are looking for VR content, Fulldive VR is the excellent source
Have you ever thought of playing shooting games in virtual reality? If yes, Deep space battle VR should be on your list.Deep space battle VR is an ultimate VR space shooter game where you can use your wits and weapons as a lone space pilot defending against the invasion of shadow fleet. You can experience immersive VR flight through a colourful galactic landscape while shooting.
For VR Apps Update Playlist
Please Visit our youtube Channel
Top 5 VR apps for Iphone in 2021
Youtube is one of the best VR apps for the iPhone and a great place to enjoy 360-degree videos in full VR or experience regular videos on a virtual screen. After starting the video, just select the VR Cardboard icon present in the lower-right corner of the screen. There is a lot of excellent stuff to watch on the Youtube Virtual Reality Channel. 
Zombie shooter VR is one of the best VR apps for iPhone in the horror genre. Now you will get a chance to kill zombies in your VR world. The VR game starts from alone in a small, darkroom. Pick up your weapon, go through the door, and you're on your way to kill zombies with multiple levels.The game automatically moves you forward and fires at each zombie that appears. You also bump into different obstacles you must shoot to keep going. But don't let the zombies get too close. Otherwise, you'll be dead, too.

 InMind is more of educational related VR app than VR game. The app is all about inside the brain of a teenager called John. As he experiences different emotions, you can see how the various chemicals combine to create and communicate those changes in the brain. The in-brain is as thrilling as neurotransmitters ping and tendrils pulse-like plants in some kind of alien space forest.Visually it's often fantastic, and we'd be quite happy to have the gameplay elements, and voiceover removed so we could simply float around in John's brain.
Now you can explore the insides of the human body using In-Cell VR. Technically it's not much of a VR game app, and it is a good science app.  You can explore the human body inside a virtual model of it, and as you move around the area collecting points, you will learn the different components of the cell. It plays somewhat like Wipeout, but with microbiology instead of hovering space cars and with levels called things like 'Mitochondrion'. 
 This VR app lets you enjoy the horror genre. The good thing is, it takes you to a scary and short experience with a lot of obstacles. But if you have a fear of the dark, then you need to avoid playing it at the late hours of the night.