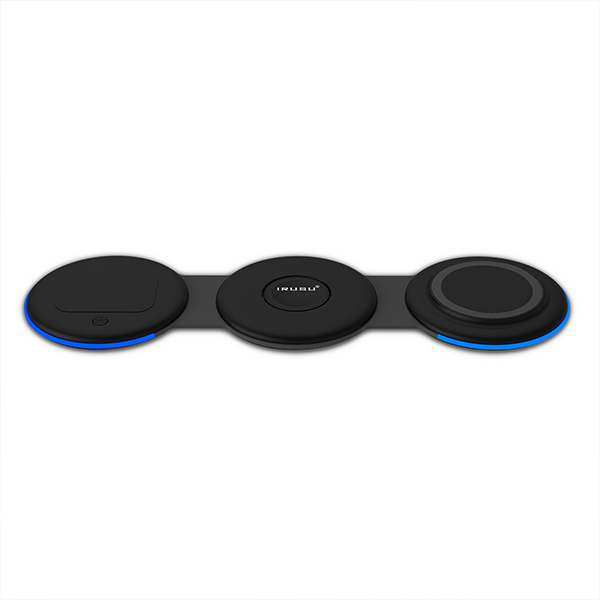 Irusu 3-in-1 Magnetic Foldable Desk Super Fast Phone Charger
Buy With Confidence
Delivery within 2 to 3 working days(metro cities).

Delivery within 4 to 6 working days(non metro cities).

Order before 1 pm for same day dispatch.
Except Sunday's and national holidays.
Easy Free return within 7 days.
Customer support at 8448444129
(Mon to Sat 10:00:am to 6:00 Pm)
3 months warranty.
Free Shipping Above 500 Rs.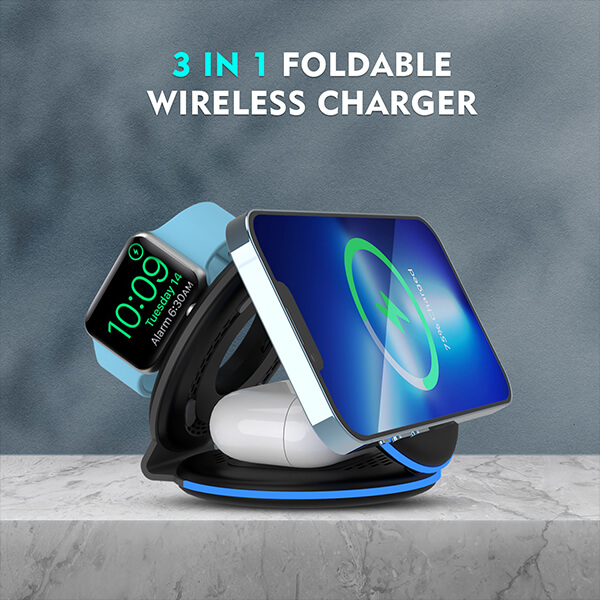 15W fast charging technology
Equipped with 15W fast charging technology, this wireless charger provides rapid charging for your Phone series, allowing you to quickly charge your device and get back to using it in no time. Say goodbye to long charging times and hello to efficient charging with the Irusu Power 3 in 1 charger.
Additional charging options
You can charge your Phone series, AirPods, and even another device like a smartwatch or tablet, all at the same time, eliminating the need for multiple chargers and cluttered cables on your desk.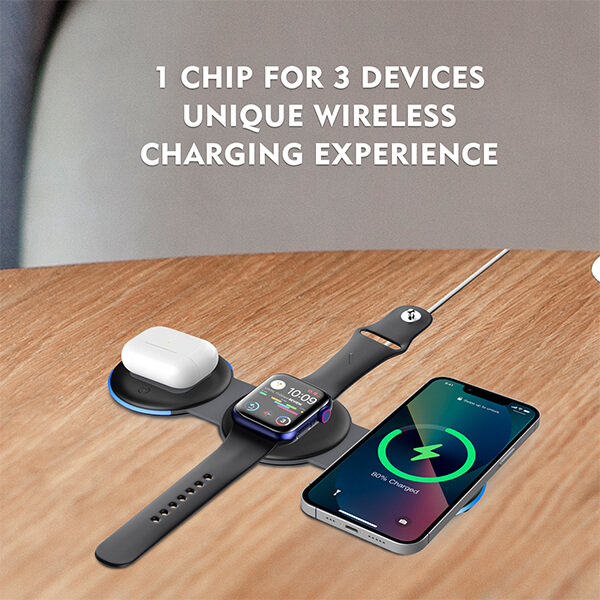 3 in 1 charger also has advanced safety features, including overvoltage protection, overcurrent protection, and short circuit protection, to ensure your devices are charged safely and efficiently. 
Over-voltage protection, over-current protection, short-circuit protection, temperature control, and foreign object detection to provide you with a better and safer charging experience.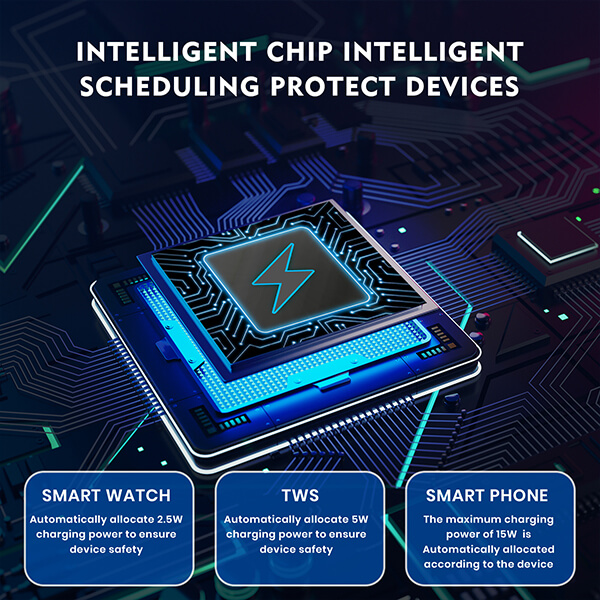 Product Name
Irusu Monster VR
Compatible Devices
iPhones, Android Mobiles with 
Gyroscope sensor
Compatible with iPhone, Android, and other USB-powered devices
Compatible with iPhone 14, iPhone 14 Plus, iPhone 14 Pro, iPhone 14 Pro Max, iPhone 13, iPhone 13 Pro, iPhone 12, iPhone 12 Pro, iPhone 12 Pro Max, iPhone 12 mini, iPhone 11, iPhone 11 Pro, iPhone 11 Pro Max. Apple Watch Series 2, 3, 4, 5, SE, 6, 7, 8, Ultra (Not support for Samsung watch). AirPods pro, Airpods 2/3[Wireless Charging Version], and other qi-enabled wireless earbuds. Samsung Galaxy S21+, S21 Ultra, S21 and all other Qi wireless-enabled devices.
"TRULY PREMIUM EXPERIENCE "                   Every one must use this at lest once in their life time .you get to experience the movie hall like effect and also the 3d could be watched .this product is made up of very good quality plastic material and any size phone can be fit inside . It is also easy to use there is also a remote control given with this vr box .lenses are also very good material .
"Good VR headset for the money" 
 It's well built in general. I like the adjustments we can make for better focussing i.e. inter pupillary distance and focussing distance. The straps are of quite good quality and are comfortable to wear. The front panel is easily removable for better air flow. The view is clear.. the button works well and the Bluetooth controller is cheaply built but okayish. Overall I'm happy with the purchase.
"Best vr headset without remote"
It's the best product. Remote functions very smoothly.Those having specks can also use efficiently. Packaging was very good. Inside you get instructions manual 1 remote control,a cloth to clean the lens and the main product. You can watch 3d videos, vr and 360 degree videos and also play games. Suitable for 5 to 6inch screen. Make sure you reduce the brightness of your mobile.Headstraps are very good and adjustable as per your convenience.You can even adjust the lens front or back.