What are the Best VR box Video player Apps?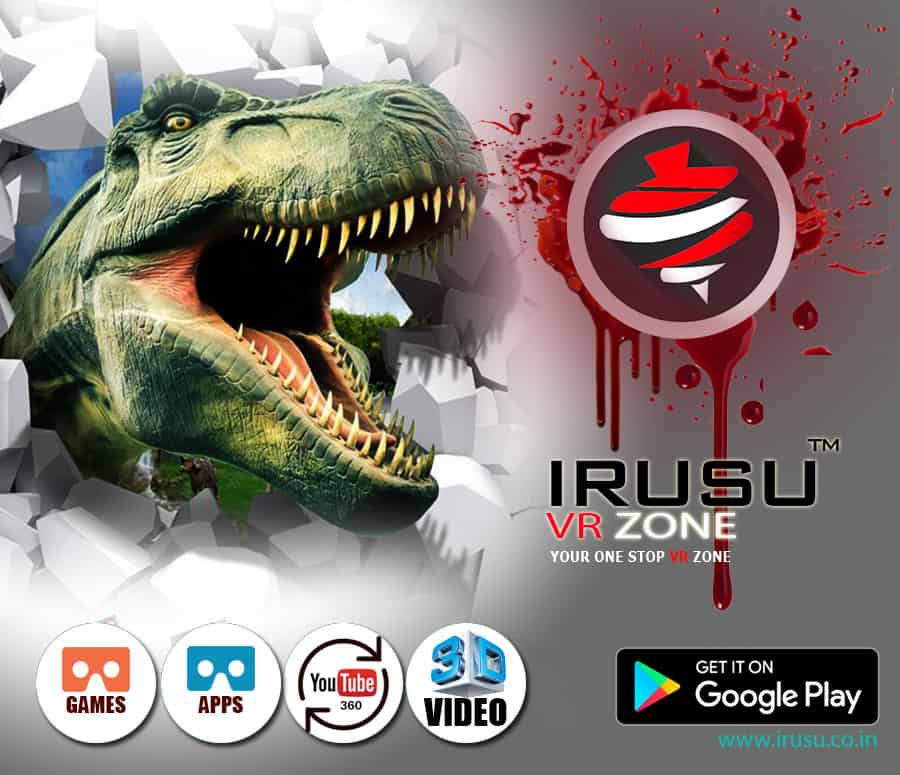 VR BOX APPS Zone is a VR games apps repository, that is carefully handpicked from VR experts for Irusu VR headsets. more information available on www.irusu.co.in
Features:
Featured: Editor's choice, top available VR games apps, and other vr box apps are updated regularly.
Categories: VR Apps categorized into various genres for easy access like Action, Strategy, Input based etc.
Filters: Sorting Options to filter VR apps based on Price, Rating, Name etc.
Bookmarks: Long press bookmarks for shortlisting favorite VR apps.
Launcher: Get all VR Box games Apps and VR box apps at one place to easily launch at convenience. Bookmarked and installed apps can be accessed from one place.
Subscription: Subscription to get latest updates and news on VR box apps, coupons for discounts on Irusu VR headsets and more.
Upload Your VR Box App: Got a VR app to showcase, send us the details of your app, we will upload it.
Contact: Info@irusu.co.in
Get an Irusu VR headset to enjoy unmatched virtual reality games on your smartphone,
3D Stereoscopic popup videos and pictures, 360° spherical videos and pictures, Streamed PC games with third party apps, FPV Drone footage, emulated PlayStation games and much more.
Detailed tutorials: www.irusu.co.in/tutorial/
We strongly recommend you to use a Irusu VR headset to take the most of mobile VR apps although some of those apps may also be compatible with Google Cardboard, Durovis Dive, Vrase, Samsung Gear VR, Carl Zeiss VR one, Colorcross , shinecon , bobovr Z4 and other DIY Oculus Rift, HTC Vive or Microsoft Hololens.
Irusu VR Cinema Player is the best VR box Video player for mobiles
Irus vr cinema player is one of the best VR cinema apps to play VR Videos on VR box.
Irusu VR Cinema video Player is the ultimate VR Theatre player for virtual reality videos that gives you full control and an Imax Screen feeling.
The VR Cinema Player includes 360 Video player ( or 360 Movie player ) and 3D SBS movie player, apart from regular 2D VR player.
Get the most immersive virtual reality experience with our Irusu VR Cinema Player with Spatial Surround sound that gives you a 3D Dolby like surround sound system.
The Best VR Movie Player App that is compatible with cardboard with latest Google VR SDK ( GVR ), that gives improved VR Movie experience without any lag on smartphones.
Get a virtual reality effect like Imax screen or Big Theater screen with SEAT SELECTION, which most of the VR Movie players miss or come at an additional cost.
Seat Selection gives a user a very good option to view the movie at different angles and screen sizes with at most impressiveness.
This virtual reality player is great if you want to experience theater or cinema experience at your home. Get any VR headset and start using our Irusu VR Cinema Player App to watch movies / mobile Videos / WhatsApp videos etc.
With the latest software Development Kit, our VR Cinema Player supports – 4K video, 2K video, automatic Aspect ratio adjustment, Dual Audio support, more optimized UI, More smooth controls and easy refresh media. It supports all type of Google Cardboard, Irusu VR headsets, VR box, Shinecon VR, virtual reality headset.
With advanced video rendering algorithms, the VR movies will be played smoothly without any lag ( Smartphones with reasonable processing power ).
The only problem is certified VR headsets in India are very few. The only brand which got certified by Google Cardboard & has top-rated corporate clients like Google, Microsoft, Starsports and more. Here are some of the best VR headset to get a complete VR experience.
introducing our new product irusu fusion this is a bluetooth speaker and wireless charger.use code irusu 15 to get 15%off