The best way to handle bulk VR headsets is to follow a reliable guide. Managing a large number of VR headsets is a bit challenging, and if you don't have a plan in place, you may end up spending your time and budget on the wrong activities.VR will play a significant role in continued business growth. If you are considering incorporating VR in your Business, organization, or collaborative environment, this guide is for you.In this guide, you will learn how to handle bulk VR headsets before and after buying, to grow your business.   Let's get started,
Easy Guide To Buy Best Bulk VR headsets In India
Steps to consider before buying VR headsets in bulk:
1.Cost :-  Good VR content requires a powerful PC, VR headset, and some investment. But, times have changed, and today's VR isn't quite costly.It's still true that the most potent VR systems cost the most significant amount of money, but now you can get decent VR headsets at an affordable price. This is good news for anyone who would like to include VR in their Business at an affordable price.
However, The more powerful a VR headset, the better its performance. The better the performance, the more it is going to cost.So before buying the bulk VR headsets, decide what the VR content required for your Business and budget you have is.
2.Quality and performance:- Some VR headsets perform better than others. Unfortunately, while there is the logic in that assumption, it doesn't always hold authenticity, especially when looking at individual performances.
So how should we approach using performance? The high power equals better performance; the approach is an excellent place to start. 
If you're looking for a VR headset with high resolution, then beginning your search in the high-end VR headset is a good bet. However, when it comes to performance, there are exceptions, especially when you start looking at individual specs depending upon your content requirement.
3.Space needed :- To use a VR headset, you need some space to operate. How big an area you need depends on the headset type, tracking system, and content. In addition to space, you also need room for any external components—a cable-connected PC.
4.Type of content: –There is so much VR content in the market: games, videos, tours, live events, training tutorials, seminars, branding, and the list goes on. 
Deciding on the type of content your business is most suitable for will help you choose the right kind of headset for your Business.
List of bulk VR headsets available in India With Customization:
Oculus
HTC Vive
Irusu Google Cardboard
Mobile Based VR Headsets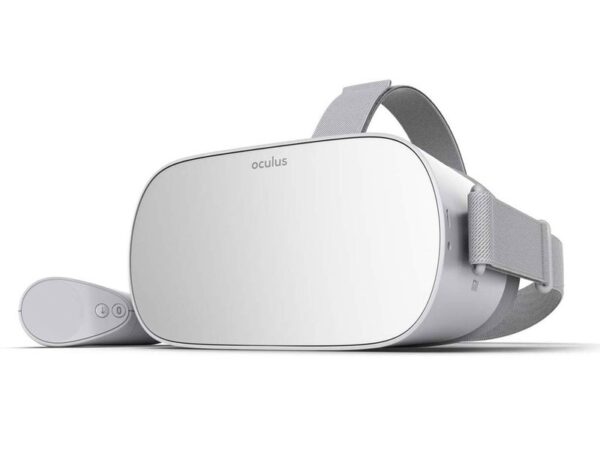 1.Oculus :- Oculus for Business provides businesses and organizations with the tools required for your business, including hardware, software subscription, and on-demand support.
For hardware, Oculus offers Oculus Quest and Oculus Go in business editions. Both of these headsets are standalone; It means they do not require a PC; So this proves setup and cost-effectivity. 
 The business edition Oculus Quest (128GB) is $999(before tax), while the business edition Oculus Go (64GB) is $599 (before tax).
 As mentioned, these prices include the Oculus for Business software subscription with your purchase. The one-year subscription will begin once your purchase, end 12 months after activation, and automatically renew for $180/year.
It is also included with subscriptions of commercial license, a consumer license, as well as a commercial warranty and a consumer warranty.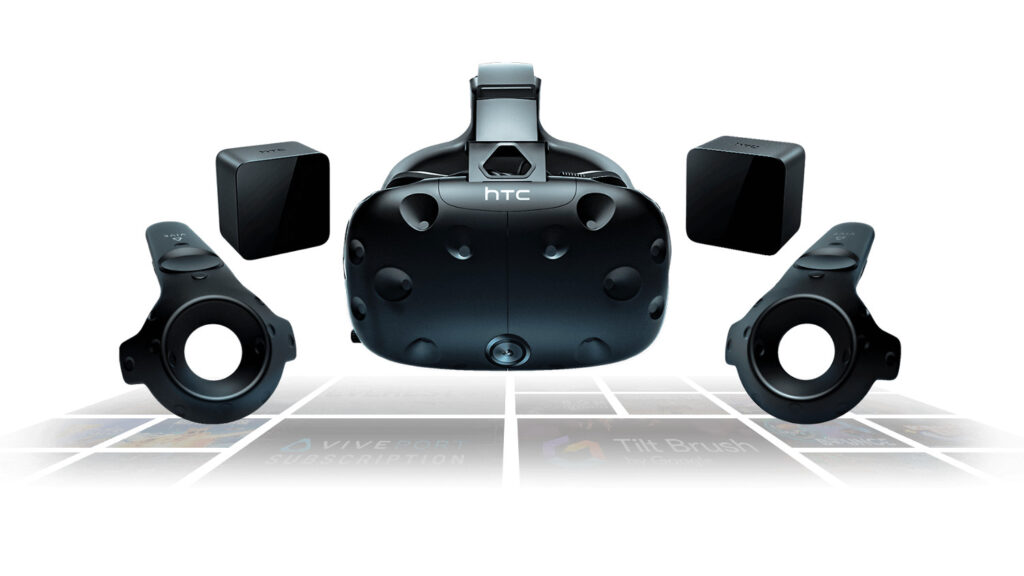 2.HTC Vive :- HTC Vive offers VR solutions for your business.  VIVE Enterprise provides both hardware and subscription services, called Advantage or Advantage. It requires commercial use of the VIVE Pro and VIVE Focus.
For hardware, HTC offers HTC VIVE Pro Eye, HTC VIVE Pro, HTC VIVE, HTC VIVE Focus Plus, and HTC VIVE Focus in Enterprise editions. 
 Please note, The only standalone VR headsets are HTC VIVE Focus Plus and HTC VIVE Focus. The HTC VIVE Pro Eye, HTC VIVE Pro, and HTC VIVE, all require a PC connection. This is something you should consider in terms of setup and cost depending upon your resources.
 In addition to a commercial-use license agreement, It also offers dedicated support and service utilities for VIVE Enterprise products. Each program provides varying degrees of protection, support, and device management.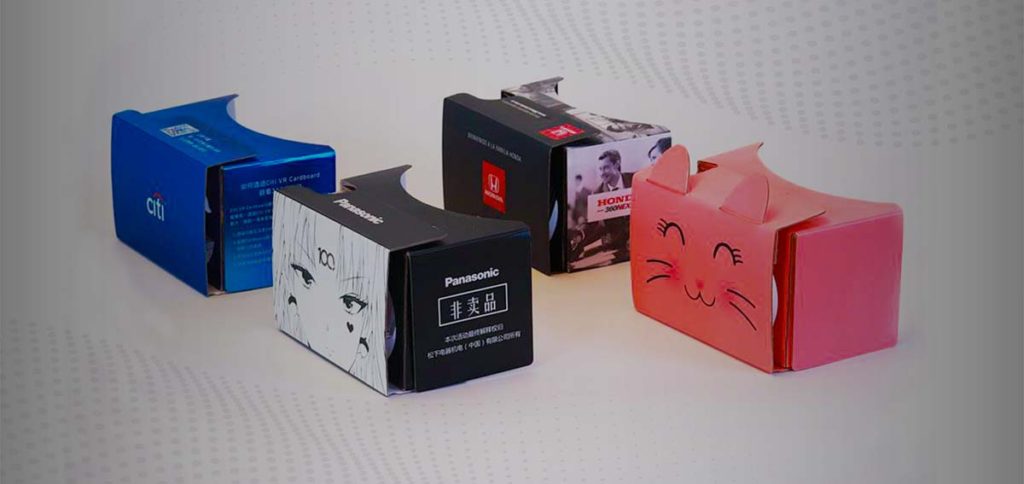 3.Irusu Google cardboard bulk VR headsets (customizable):
An affordable alternative to buying bulk VR headsets, like those offered by companies like Oculus and HTC, is Irusu VR Cardboard.Irusu VR Cardboard Viewer is certified by Google Cardboard with high premium quality 34mm larger lenses for greater FOV.
Users can insert their phones into the cardboard easily, and It fits screens up to six inches, and it works with most eyeglasses, too.And a matter of fact, Google Cardboard is also made of cardboard.
As everyone owns a smartphone, this could be perfect for you just getting acquainted with using VR in your business operations. Irusu VR Cardboard retails for $8, and you can also give bulk orders depending on your business's requirements.Another advantage of using the Irusu VR Cardboard is the option for company-branded VR cardboard units. Great for marketing, creativity, and overall uniqueness.
Virtual reality is a unique medium when it comes to branding. If you can create VR apps to work on Android or iOS smartphones using VR cardboard, you will be able to appeal to a quickly growing audience.
We will help you to customize your VR cardboard. Whether you choose to use the Irusu VR cardboard box for marketing a particular product or for publicizing an event, you can include a range of images, colors, slogans, and much more. 
Customized VR headsets are cost-effective for opening up the VR world to your customers. The VR cardboard headsets are comfortable to wear, lightweight, and can be manufactured at a fraction of the cost that other virtual reality hardware requires.
Irusu is the only Google certified VR manufacturing company in India. IRUSU has a wide variety of VR Box Headsets for all different price ranges.


4.Irusu Mobile-based VR headsets:-
IRUSU has a wide variety of VR Box Headsets at affordable different price ranges. Our flagship products IRUSU Monster VR, IRUSU play VR plus, and IRUSU Play VR 2020 are three of the most advanced VR box HEADSETS available in today's Indian market.
They are made specifically to suit the needs of modern VR headset standards.IRUSU has delivered it on all levels. Our product mini VR and cardboard box viewer are made for people who want to try out VR technology for a reasonably low price.
 Our mobile-based VR headsets are most preferred for bulk orders for corporate gifting.
To get the above bulk VR headsets (also customizable) for your business requirement, write to us at connect2irusu@gmail.com and we will surely get in touch with you.